It's March and by the calendar we are 20 days to Spring, but looking at Twitter, Turfheads already have their compass pointed to Summer and grilling season. Last month we announced in partnership with Golf Course Industry Magazine our Turfheads Guide to Grilling. We look forward to seeing the final Turfheads BBQ Cookbook in December!
We will have many ways to get involved, but let's start with recipes. Each month we are going to ask for different types of your favorite recipes. For the month of March, we want to see:
The weekends tend to provide some additional time with you and your family and time to invest a bit more time into your meals. We have seen some outstanding meals already, so keep them coming.
You can submit your favorite weekend recipe HERE. Be sure to include some photos.
Each person that submits a recipe will receive their very own #TurfheadsGrilling pin. Each month you will have different ways to earn a pin so keep in touch and you can earn one each month. You can also continue to submit your grilling or smoking photos to earn a pin as well. Be sure to use the hashtag #TurfheadsGrilling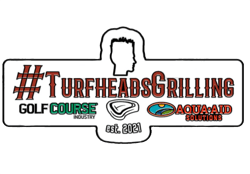 At the end of the month, we are going to select 5 people who have contributed recipes to receive a grilling apron.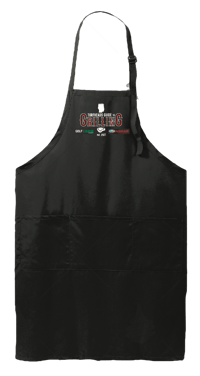 At the end of each quarter, the first coming in April we will select the 15 people that received aprons and pick at random, one lucky winner to receive their choice of either a Pit Barrel Cooker, 36" Blackstone Griddle or a Pit Boss Pro for their maintenance facility.
We look forward to seeing all of your creativity and delicious weekend meals this month.