Solutions4Turf Podcast: We Don't Putt on Petunias
In episode 2 of the Solutions4Turf Podcast, we talk with Scott Wheeler, Regional Sales Representative for First Turf and Ornamental. Scott shares his success using Worm Power Turf in his former role as head Horticulturalist at Oak Hill Country Club. Scott says it's all about the roots. Once he was able to develop a strong root system, all great benefits would follow. More robust flowering, greater yields in vegetable harvests.
Read More
Topics: Vermicompost Extract, Worm Power Turf, Rootzone Management, golf course industry, Golf Course Superintendent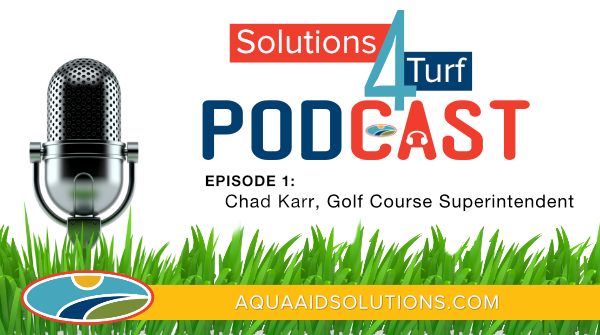 Solutions4Turf Podcast: Worm Power Turf
In episode 1 of the Solutions4Turf Podcast, we talk with Chad Karr, Golf Course Superintendent at Stonehenge Golf and Country Club. Chad shares his experience the last two years utilizing a Worm Power Turf program. Chad says he has been able to gain a competitive advantage against summer stresses experienced in Richmond, Virginia with bentgrass greens. Chad has also experienced better drainage and less instances of pythium and nematodes.
Read More
Topics: Vermicompost Extract, Worm Power Turf, Rootzone Management, golf course industry, Golf Course Superintendent